Status - part dismantled, part uncertain
Distance - 8.4 miles
Traffic - freight only
The pasture across the main road at the bottom of Kelty was once occupied by several rail junctions. The Cowdenbeath to Perth main line ran northwards while the West of Fife Mineral Railway arrived from Dunfermline. An onward mineral connection to Thornton was available and lines sprouted towards various local pits. Finally, the old Cowdenbeath loop joined the main passenger line at this busy rail hub. All of these tracks have now been lifted.
On this page we shall examine the mineral line from Kelty to Thornton. This was originally a part of the Kinross-shire Railway. It was a separate venture from the West Fife Mineral Railway but the lines linked up to form a continuous freight route from Dunfermline to Thornton Junction, another rail interchange which was the gateway to the rail network in the east of Fife.
A large area of former mining landscape between Kelty and Lochore was reclaimed in the late 70s and opened as the Lochore Meadows Country Park. The first part of our rail trail has disappeared under this development, perhaps even submerged in the engineered loch, but the line can be picked up again in the village of Lochore itself.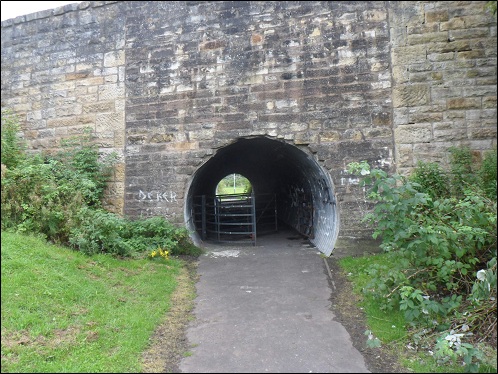 The line passed through a tunnel under the B920. The mineral railways were mainly used to transport coal and began to shut down as the mining industry around them fell into decline. By the dawn of the 70s, many pits in Fife had closed as the priority shifted to larger-scale operations, the so-called superpits. This route clung on until 1976, when the connection from the Dunfermline end was axed, leaving the section between Westfield and Thornton as the only functioning part of network that had been fairly extensive.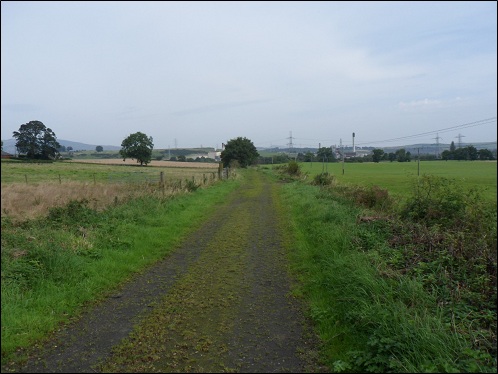 The trackbed from Lochore to Westfield is very easy to follow. It appears to be used nowadays for farm traffic. This route is featured on the Railway Walks page on this website.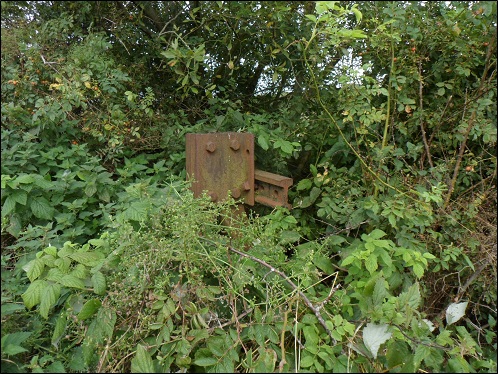 After a mile or so, the way is almost blocked by vegetation, but it is possible to squeeze through and an old buffer stop can be seen through the undergrowth.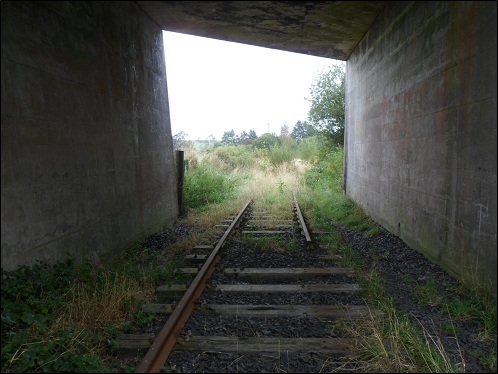 Bridge under the B9097. Old maps indicate that the line once crossed the road on the level, but the opening of the massive Westfield opencast complex would have necessitated the building of a bridge.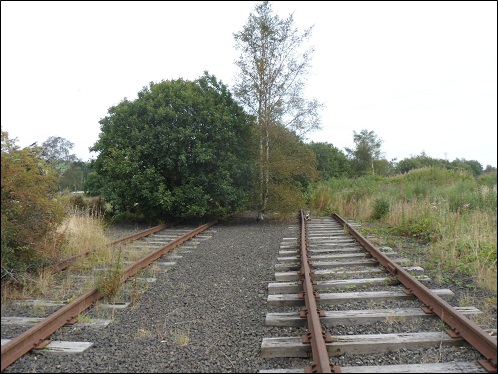 Beyond the bridge, the rails continue to the former Westfield opencast mine. In its day, this was one of the largest surface mining operations in Europe. The site is no longer actively producing coal and it is unsure if the onward rail connection to Thornton is still in use.