Status - Dismantled
Length - 900 yards
Traffic - freight only
Kirkcaldy Harbour was connected to the rail network by a short branch line - dating back to 1848 - which climbed up a severe gradient to join the East Coast Main Line. The branch was closed in 1984 and the harbour ceased to handle commercial shipping eight years later. In 2011, the harbour was reopened.
The branch line passed under Victoria Road (B925). A brick pillar appears to have been added to provide the bridge with extra support.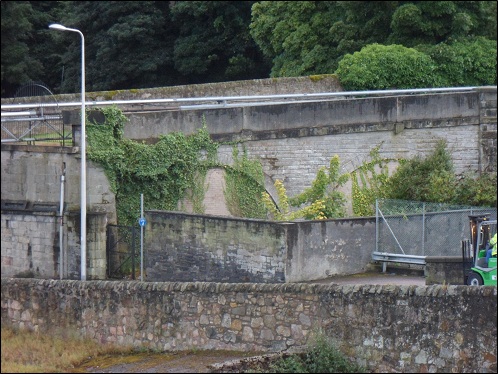 The line had an ultra-steep gradient of 1 in 21 and here we see the approach to the harbour across the A921. The viaduct arches have now been bricked up.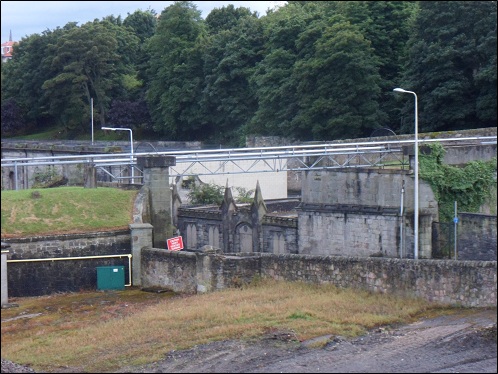 The bridge over the main road now carries industrial cables.