The earliest examples of railways in Fife were horse-drawn waggonways which were used to transport coal from inland pits down to the coast for onward shipping to other UK locations or overseas export. There were three principal waggonways constructed in the 18th century: the Elgin Railway which ran from Dunfermline to Charlestown Harbour, the Halbeath Railway which served the port of Inverkeithing and the Fordell Railway which connected Fordell Village to St David's Harbour at Dalgety Bay.
The Townhill Tramway linked pits around the village of Townhill to the Halbeath Railway and it was later extended westwards to meet the Elgin line (named after the Elgin Estate). The old waggonways fell out of favour in the second half of the 19th century with the advent of standard-gauge locomotive power and the mass building of new lines across the county.
The Townhill Tramway survived into the modern railway age and essentially it provided a connection between the West Fife Mineral Railway and the present Fife Circle route. The routes were joined at Townhill Junction. There was also Townhill Depot further eastwards where the old Halbeath Railway once crossed the main line.
The tramway route passes under Main Street in Townhill. Converting these old lines to walking and cycle paths does give the general public an easy way of exploring the industrial heritage of the area.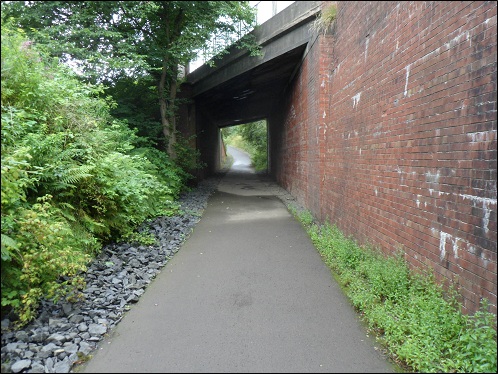 Further down the line (and yes, it is down!). The tramway passes below Kingseat Road.
The cycle route comes to an end as the line meets the B912 near Queen Margaret Hospital. The true alignment was situated under the vegetation to the right but the bridge is now infilled. The trackbed over the other side of the road has been ploughed over and some searching is required to pick it up again.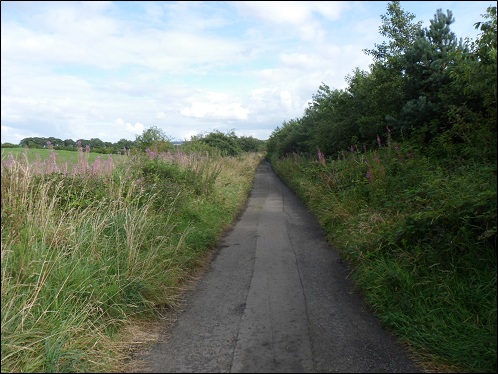 Seeking out old railway lines can present the occasional red herring. This sloping curved path looks like a prime candidate for the trackbed of the tramway. It is heading in the right direction.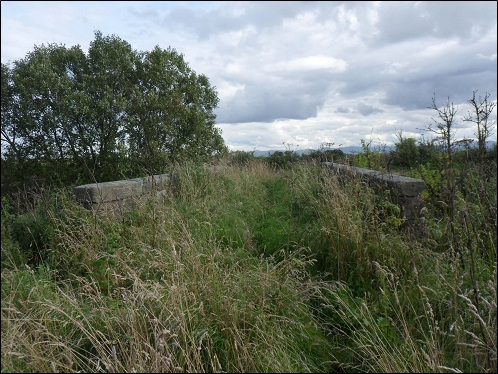 But a chance glimpse through the hedge reveals the parapets of a stone bridge.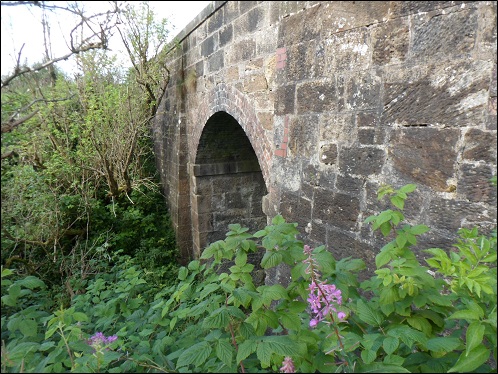 Bingo! Another fine example of a sturdy stone bridge that will still be standing in 200 years time.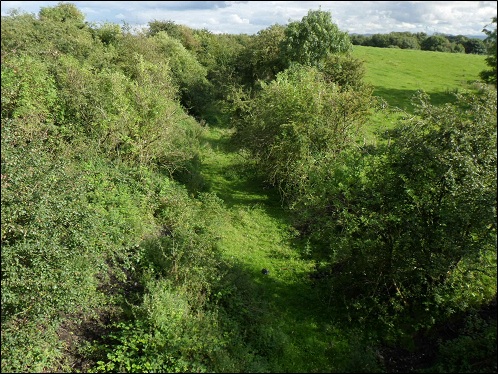 View of a cutting from another stone overbridge. The trackbed runs downhill from here towards the former Townhill Junction, where a connection was made to the Fife Circle line.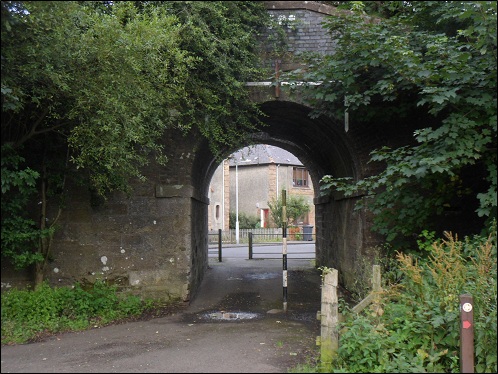 At the other end of the line, near Lilliehill Junction. A stone archway is built into the embankment. The tramway route kept going until 1976, linking the main line to part of the West Fife Mineral Railway.